Teacherteam CCN
Zhang H. (Jane) - Amsterdam / Utrecht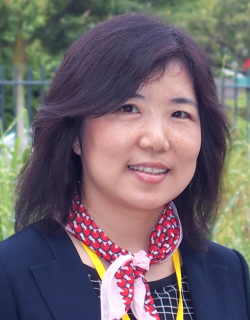 Jane is a University of Beijing graduate. Since 1998 she teaches Chinese in the Netherlands. She has often been to Beijing and Taipei to take courses for overseas teachers. In 2006 she achieved "Mandarin Proficiency Level I" (the highest level). It is her mission to carry forward the Chinese language and culture and deliver Chinese courses with high quality to children and adults. In 2006 she established "Chinese College Netherlands" (CCN) aimed at students of non-Chinese origin. In 2011, together with her team, she started "Chinese Education Centre Netherlands" (CON) for children and adolescents of Chinese descent. CCN & CON are currently located in three cities with more than 500 students.
Zhang W. (Wen) - Almere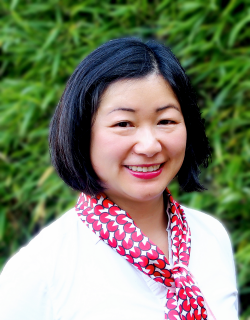 Wen is dean of CON Almere and is responsible for the administration and teaching. She graduated her training Asian Business Management at Hogeschool Rotterdam, after which she studied for three years at the Leiden University and earned her bachelor's degree in Sinology. Since 2007 she teaches Chinese at a number of Dutch secondary schools and primary schools. In addition, she has all kinds of work done by commercial and non-profit organizations, such as freelance translating Chinese - Dutch, writing articles, etc. In 2010 she obtained her Court Interpreters certificate and she is a sworn interpreter Chinese - Dutch. In 2015 Wen participated in the training "Chinese Teacher Certificate" and has obtained the certificate of the highest level.
Chen A. (Arien) - Amsterdam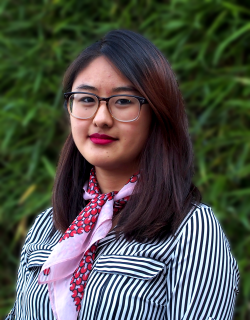 Arien was born in the Netherlands and is currently studying at VU University. In 2012, she obtained her HSK level 6 certificate. Furthermore, she participated in the National Chinese recitation competition twice and won second prize for both times. She has been teaching various levels of Mandarin classes at CON since September 2016. Her personality can be described as creative, patient, and passionate.
Chen Q. (Alice) - Utrecht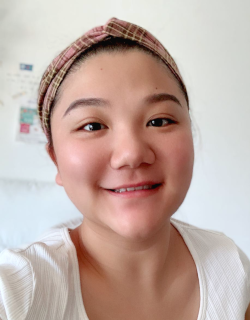 Chen Qi is from Suzhou and has lived and worked in Shanghai for six years. She obtained the "Mandarin Class II Certificate" in college, completed the training of Chinese teachers in her spare time, and obtained the "International Chinese Teacher Certificate", began to work as a Chinese teacher. Qi moved to the Netherlands in 2022, and hopes to make Chinese teaching a long-term career. In her daily teaching she incorporates her own experience of learning Dutch. Qi knows how her students feel when learning a new language, so she uses easy-to-understand example sentences to teach.
Dong X. (Xiaoli) - Utrecht/Amsterdam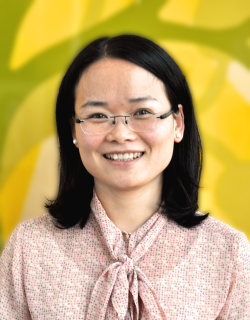 Xiaoli studied Chinese language and literature at the Zhejiang University. She continued her studies with a research master's degree in linguistics from the University of Utrecht. At present she is working as a PhD in linguistics at the Utrecht Institute of Linguistics (University of Utrecht). Besides her studies Xiaoli is also an experienced teacher of Chinese language and culture. In 2006 she started as a teacher of Chinese language at CCN, but recently has also expanded her education to business Chinese and especially Chinese history and culture.
Du K. (Kexin) - Utrecht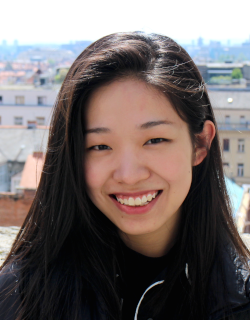 Kexin studied English Language and Literature at Beijing University of International Relations. She continued her studies with a research master's degree in linguistics at Utrecht University. She is currently working as a PhD in linguistics at the Utrecht Institute of Linguistics (Utrecht University). Besides her studies, Kexin is also a teacher of Chinese language and culture. In 2019 she started as a teacher of Chinese language at CCN.
Guo L. (Lily) - Amsterdam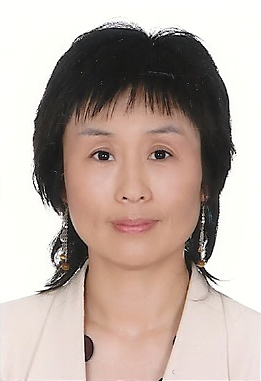 Lily is a Beijing Normal University graduate. She teaches Mandarin-Chinese in the Netherlands since 1992. Lili has obtained the certificate "Putonghua Proficiency Level I" (the highest level) and has a lot of experience with fonetic training and teaching of beginners. In 2008 Lily won the price of "Excellent overseas Chinese teacher" from the Chinese government.
Jia Z. (Zhiyun)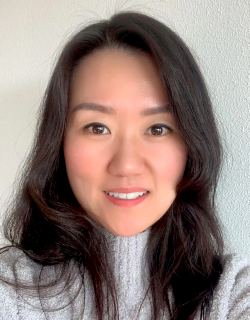 Jia Zhiyun is from Beijing and graduated from Radboud University with a Master-degree in International Management. She has lived in the Netherlands for twenty years and enjoys discovering the cultural differences. While teaching she also covers many aspects of Chinese traditional culture, such as respecting your parents, etc. Zhiyun thinks positively and she is very patient. She hopes that in addition to learning Chinese, student can appreciate Chinese culture and develop a confident personality.
Lu Y. (Grace) - Utrecht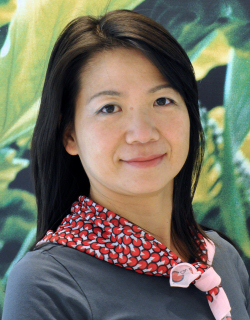 Grace was born and raised in Taiwan. Graduated in England at Nottingham Trent University as a graphic designer. Since 1997 she lives in the Netherlands. Since 2004 she teaches Chinese. She likes to use her creativity in the classroom. By creating various assignments and many activities her students get involved during class, hence they are stimulated in a relaxed and fun environment to learn Chinese. Constantly she also takes several teachers training in Taiwan and the Netherlands. She has extensive experience in bilingual Chinese education. At the time she teaches Chinese at several primary and secondary schools.
Peng X. (Xiaojing) - Almere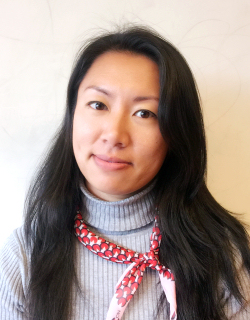 Xiaojing is from Shandong, and during her studies she obtained the certificate "Mandarin Proficiency Level 2A". She has studied several foreign languages like Japanese and German. Xiaojing would like to share her own experience in learning a foreign language with her students and help them understand Chinese language and culture.
Wang X. (Xiuping - Rachel) - Almere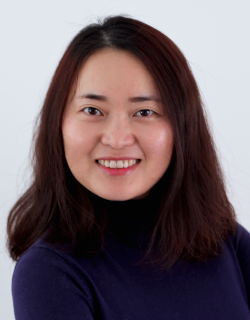 Xiuping (Rachel) has acquired a Master degree in Educational Management. She received the training of "Chinese Teacher Certificate" and has acquired the advanced - level qualification. In 2018, she also received a Chinese teacher training at ICLON, Leiden University. She is following a Master program Education in Languages and Culture and at VU Amsterdam. She has dedicated to language teaching (both English and Chinese), and research on language teaching for ten years. She is always well prepared and enjoys the interaction with students.
Zhong J. (Jina) - Amsterdam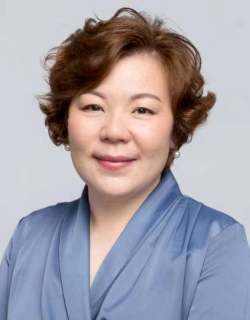 Jina has got a professional training form Beijing Foreign Studies University and obtained the Certificate Chinese Teacher for Foreigners. She believes in "learning for and through use". She teaches in an interesting and flexible way and stimulates students! She is good at creating possibilities for student to practice Chinese both inside and outside the classroom. It leads students to know more about Chinese culture and Chinese society. Jina enjoys her job very much.